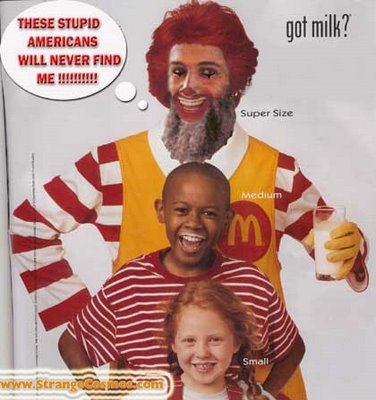 This image was originally posted at Strange Cosmos
There were two similar headlines in the Guardian's most-read stories from this week that had me scratching my head.
Bin Laden threatens civilians
and
Fast food targets children
. Which one of these situations will cause more alarm, and which will do more real damage? Which one of the two monsters parodied above will ultimately kill more Americans?